Volume 1:
Publisher:
TokyoPop (March 8, 2005)
Paperback: 184 pages
Publisher: TokyoPop (June 7, 2005)
Language: English
ISBN-10: 1595325565
ISBN-13: 978-1595325563
List Price: $9.99
First off: my new puppy ate one of these books, which is awful. We won't be repeating
that
mistake again. In any event: Viggo says they are tasty.
So: this is a fairly popular comic book series. Basically you have Pamela, who has crazy hair, tells fortunes and runs the cafe. She happens to tell fortunes to a hodge podge of different folks: like a dude who's really a cat. Or a blind male model/vampire. So, what you really have is little vignettes of their stories framed by Pammy in the cafe.
The vignette I liked the best was in the first book with the vampire dude. He keeps finding his true love over again and then offing her sister. I hate when that happens. There is also a cool one about a puppet master who's boy puppet falls in love with him. Please enjoy a visual sample, here: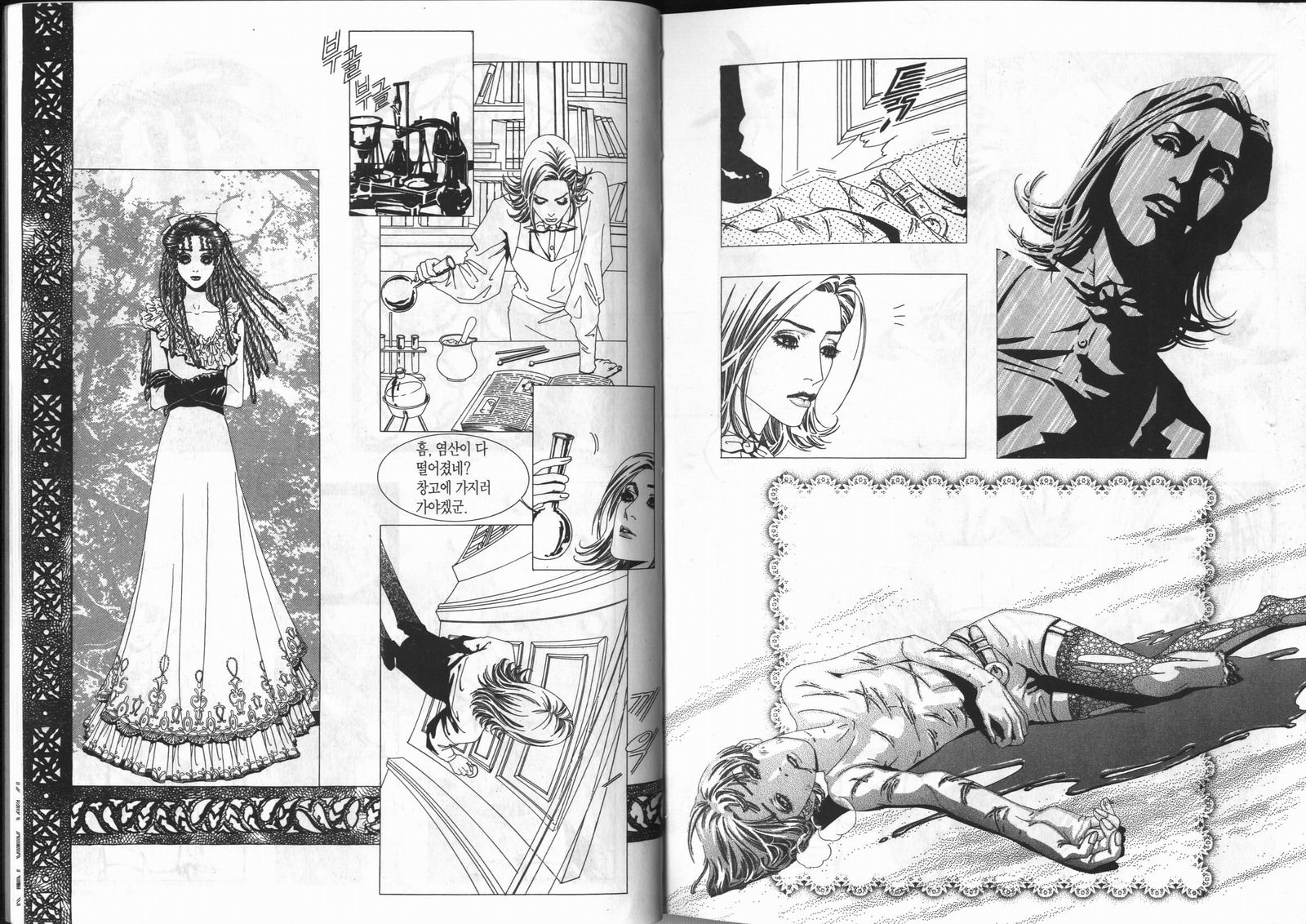 The next book has a little more about Pamela and there's also a werewolf boy, which is cool. I
can see how this is popular with the tweeny girls cause it has some dark ideas/themes plus fantasy fun. Here's one thing, now: anime male characters are often very pretty but these guys are downright beautiful (and they might be wearing lip gloss. strawberry lip gloss) and I often had to use context clues and dialog to make sure I knew the sex of the character. See, check out cat boy, pretty, huh? I wish my lips were that full. Either way, it's something I found funny and a little odd. Boys will have to be pretty secure in their masculinity to dig on this as much as the female of the species.
If you lurve this series you can join a
fan group here
. Also, here's the
TokyoPop
webpage, if you want to check out similar manga.